Sutherland Past and Present Photos
Sutherland Depot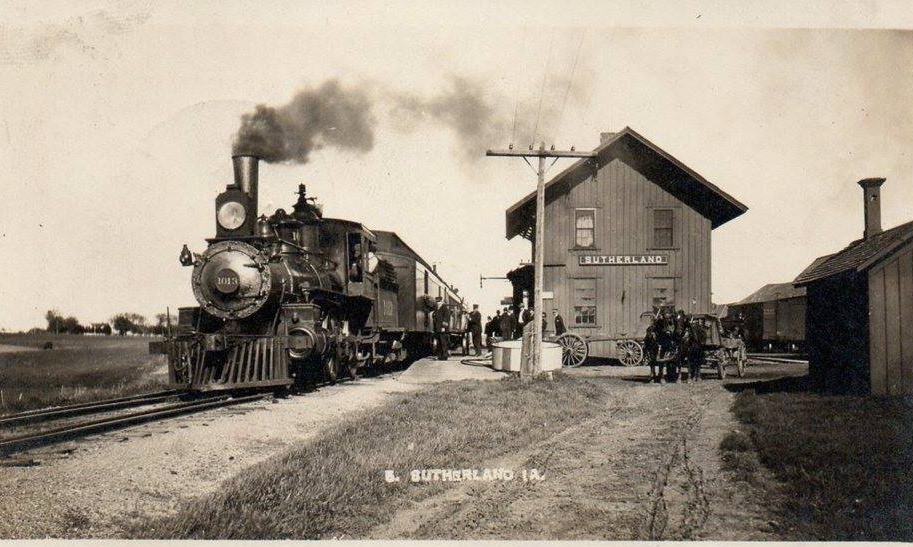 Snow fills in 2nd street after blizzard, February 9, 1909.

Sutherland Labor Day Celebration on North Main Street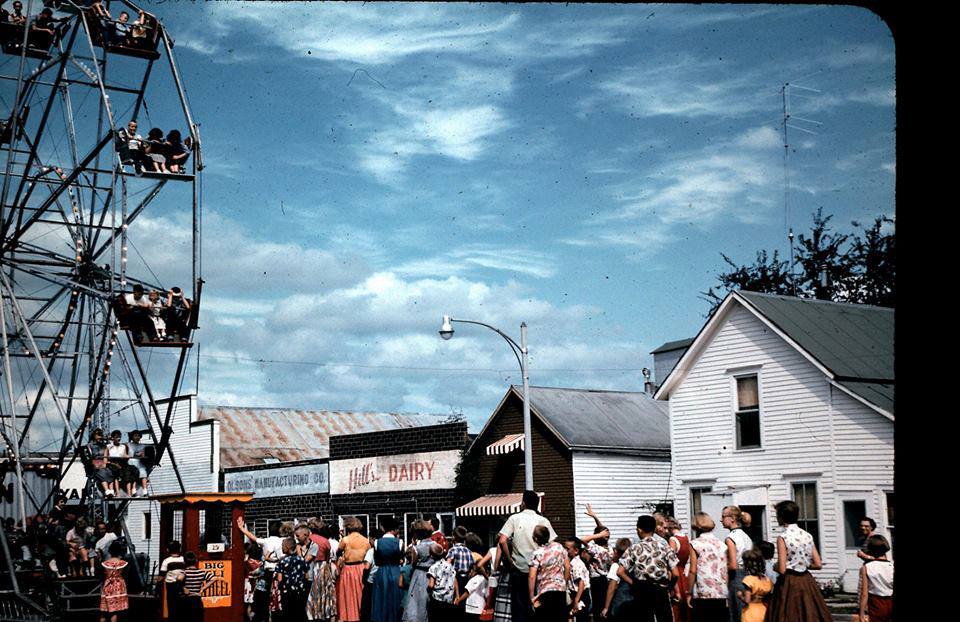 The Sutherland High School Football Team of 1909. The team was called the Teddy Bears. Their mascot, a teddy bear is sitting on the floor in front of the team.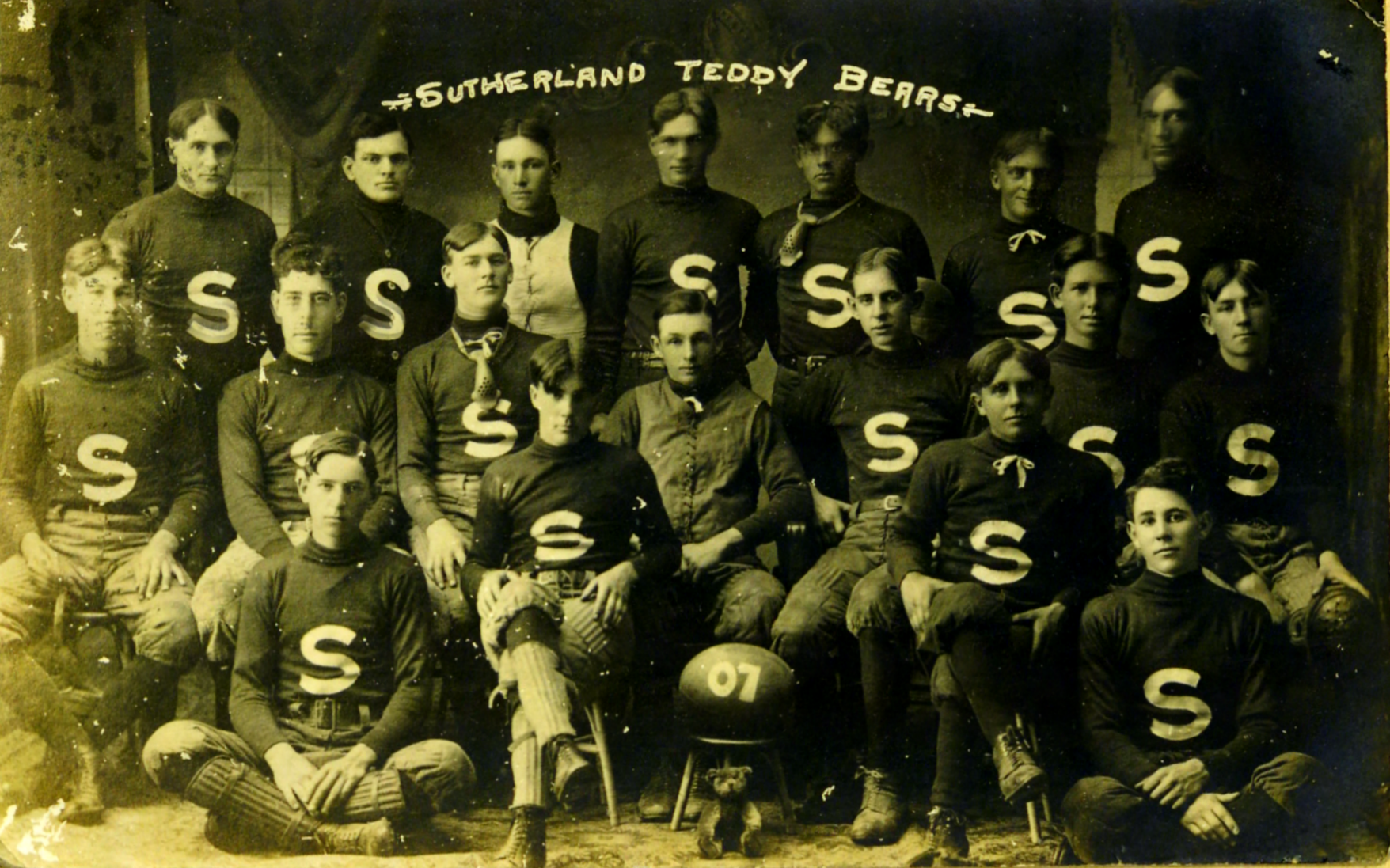 Sutherland State Bank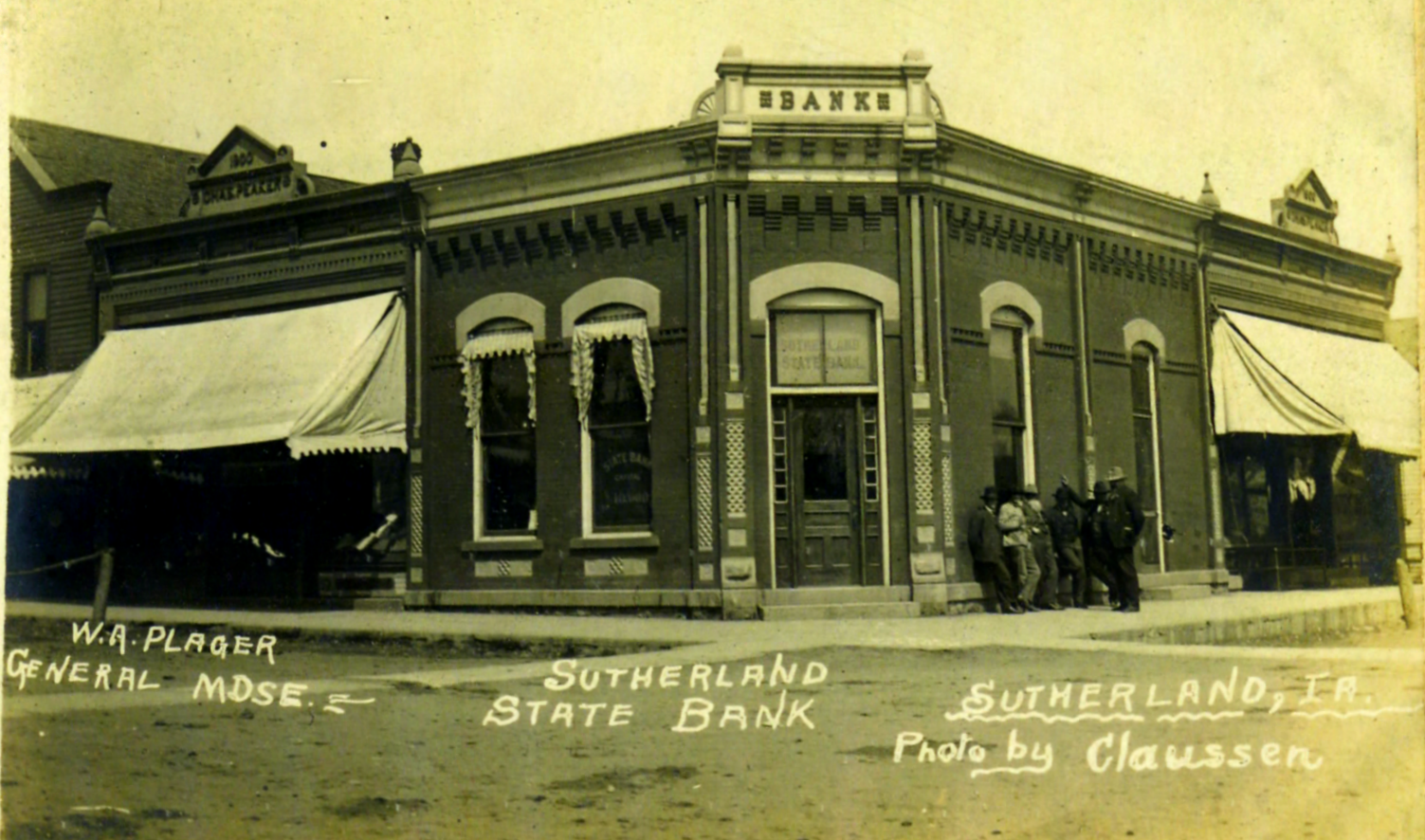 High School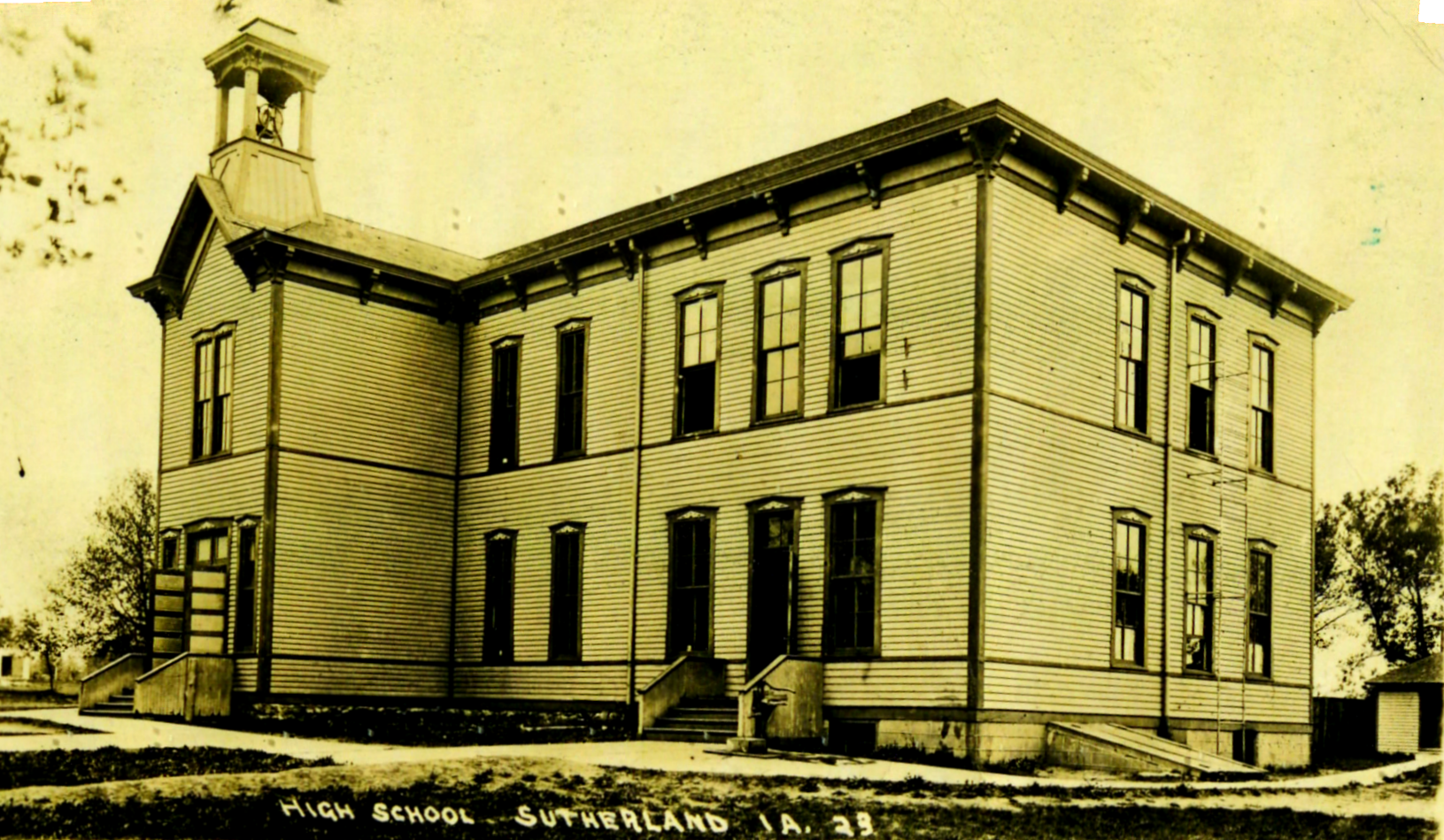 A storage building was erected at the cemetery; it is a poured concrete structure with walls 8 inches. Two cement vaults were included in the construction. These vaults will be used to store bodies during the harsh Iowa winters when digging a grave by hand could not be accomplished.

Picture of south side 2nd Street date 1909. First Savings Bank, better known as Jordan's Bank, began building a new brick and Bedford stone building on the south side of 2nd street. It would house the bank and two storefronts on the ground floor, a barbershop and bathhouse in the basement, with the Masonic Temple and three suites on the second floor. It was completed that fall. First Savings Bank would become Security State Bank in 1931.

Fraser and Awe Automobile Dealers, delivering the goods, Sutherland, Iowa, April 22, 1911. Building on the left was razed for the opera house. The next building is the former Huck's Bar. Notice the Watts Lumber and Coal sign across the street at the former site of the lumber yard.

The Opera House was showing the J. Stuart Blackton film "The Battle Cry of Peace" a 1915 war epi propaganda film.

Hakeman and Aldred Hardware Store 1915.

1926. Aldred Hardware with Charles and Millie Aldred.

Creamery in 1938 employed many of Sutherland's finest citizens. It was on the corner of Pine Street and 1st Street.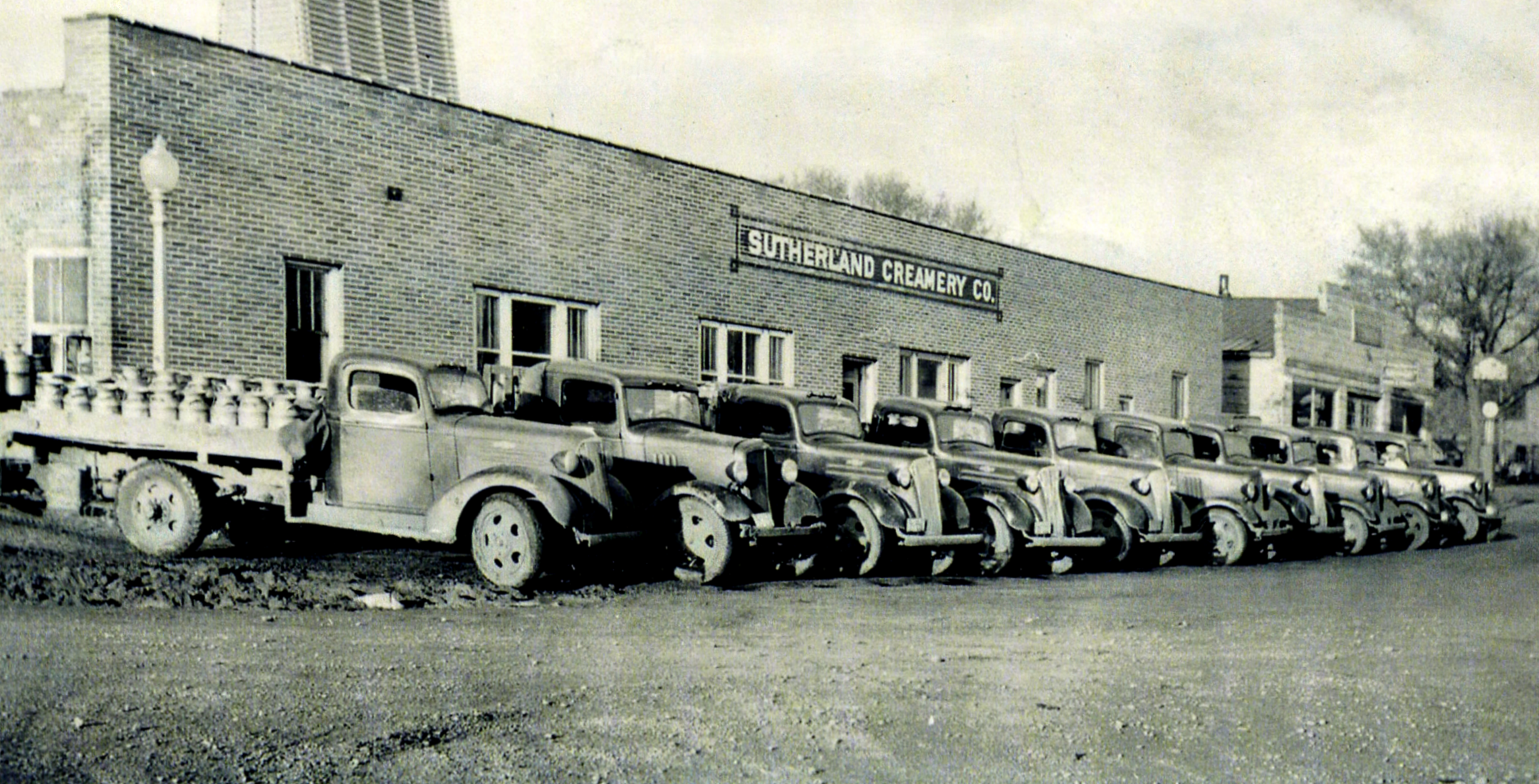 R. L. Johannsen Center Corner of 2nd Street and Ash Street. Built in 2017. (Site: The old Courier Building)

2020 Sutherland Fire & Ambulance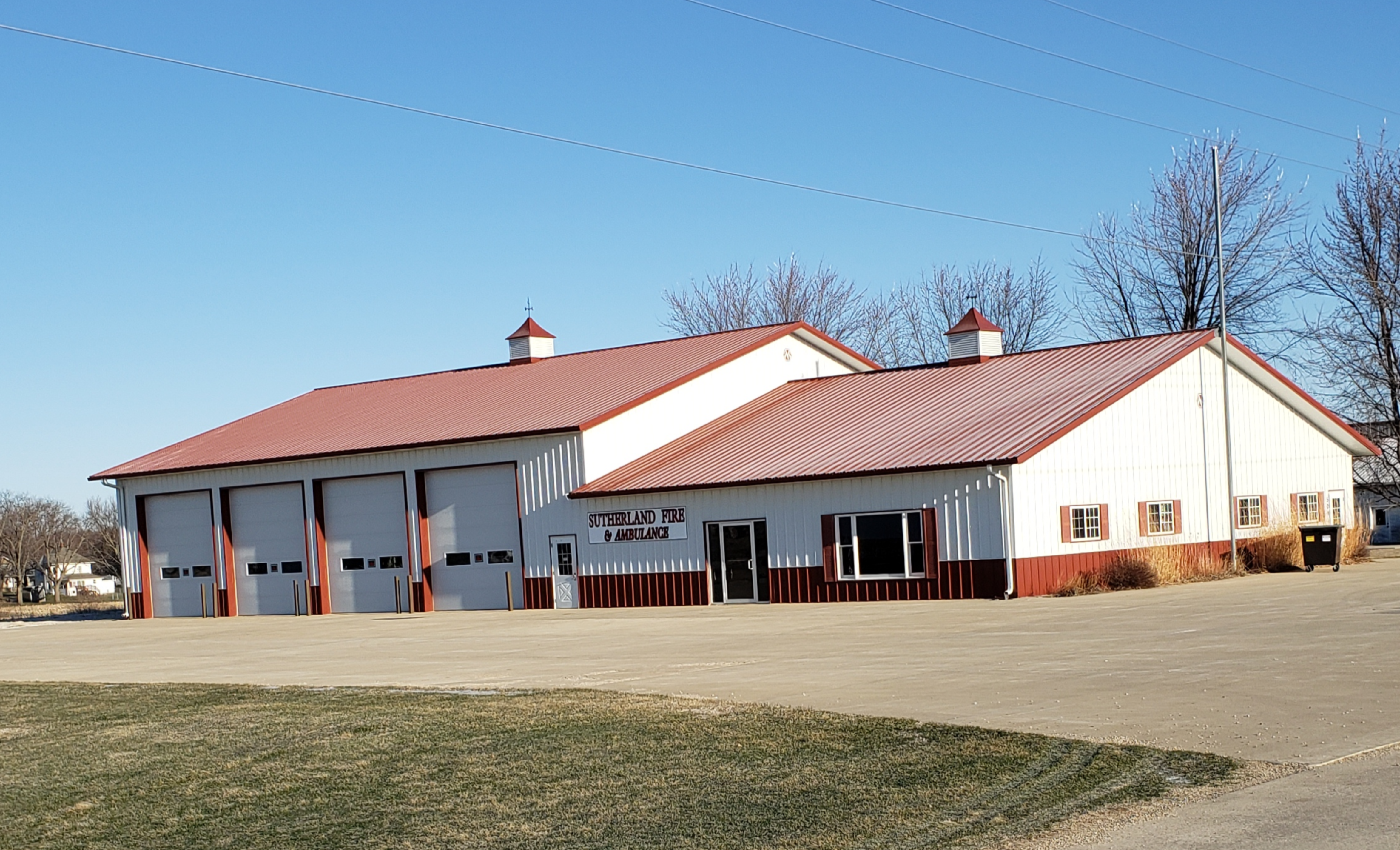 Sutherland Medical Clinic Built in 2019/2020